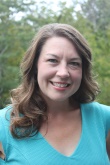 Arla Wallace is an accounting professional with over 20 years experience. She spent several years working for both publicly-traded and private entities before founding her own business. Today she partners with small business owners so they can focus on operations while leaving the responsibility of staying on top of accounting tasks to her. She is a Certified Public Accountant (CPA) and a Certified ProAdvisor for Quickbooks Online.
Owning a Small Business: Identifying & Managing Fear
Fear of failure is a natural response when undertaking a new venture or growing an existing business. Worrying about the state of the economy and about the future can also invoke fear. What's more, the fear of uncertainty can prevent us from doing what we really want to do in business. Therefore, only after understanding fear and learning to manage fear, can one realize business success.
Identifying Fear
There is a difference between facing an obstacle in business when not prepared versus when something is out of your control. As a small business owner, you can control what you know. If you lack expertise in finance or with tax or regulatory matters, seek guidance or hire a professional to oversee these functions. Don't let your unpreparedness lead to bankruptcy or problems with state or federal tax agencies. Furthermore, have a back-up plan when making decisions. Both routine and complex business decisions have consequences. When things don't work to your advantage, alternative options can help you move your business forward. Don't stress about that which is not in your control. Wildfires, floods, and global health crises are not controllable by a small business owner. Rather, how your business responds to the challenges brought about by these and other uncontrollable events, will impact your business continuity.
Managing Fear
Fear is a learned behavior and can be taught through personal experience or by observing or listening to others. Because fear can disrupt processes in our brains, thinking and decision making can be negatively impacted. Therefore, start by setting realistic expectations for yourself, your employees, and for your customers. Build buffers into your timelines and be flexible when delays are encountered. Next, challenge your view towards failure. While failure can certainly be uncomfortable, it doesn't make you a bad person. As such, structure your business to limit personal liability and maintain a clear perspective on placing value on your health and life even if your business fails. There is always another opportunity waiting, and a previous failure can help you approach the next endeavor with a changed attitude. Lastly, embrace the risk inherent in owning a small business. Commit to your business idea and believe in yourself even in the face of adversity. There is a season for everything that life and running a small business can throw at you-nothing is forever.
Is fear holding your small business back? Taking the time to identify and learning to manage fears inherent in owning and running a small business can prepare you to conquer hard times. Not only can this empowerment propel a business forward, but it can also inspire and encourage employees, customers, and competitors alike.
---